HOME > NEWS
【UK Event】Edinburgh-Shenzhen Smart Innovation Week
2018 SMART SHENZHEN – INNOVATION PROMOTION SEMINAR
A presentation of business and collaboration opportunities in and from Shenzhen, China - a city of innovation and a UNESCO recognised City of Design.

Gain insight into the creative visual media sector, the DNA biopharmaceutical industry, and mobile medical/nursing management from three winning Shenzhen companies in the 3rd 'Create in Edinburgh' competition.

Learn about the latest designs and innovative products from Shenzhen.

Network with the Shenzhen delegation and other Scottish businesses.
| | |
| --- | --- |
| Date | Friday, July 13th |
| Venue | Waldorf Astoria Edinburgh - The Caledonian, Princes Street,Edinburgh,EH1 2AB,United Kingdom |
14:00 – 14:30
Registration of participants
14:30 – 14:35
Welcome & Introduction to guests
14:35 – 14:40
Welcome by the Rt Hon Frank Ross, Lord Provost of Edinburgh
14:40 – 14:45
Welcome by Mr. Pan Xinchun, Chinese Consul General in Edinburgh
14:45 – 14:50
Welcome by Bao'an District, Shenzhen
14:55 – 15:00
Bao'an District promotional video
15:00 – 15:05
Award ceremony of the 3rd 'Create in Edinburgh' Competition
15:05 – 15:50
Presentation by the 3 Winning companies
---Digital Tiger Co. Ltd.
---Syno Minicircle Biotechnology Co. Ltd.
---Shenzhen NuboMed Technology Co. Ltd.
15:50 – 16:00
An introduction to the Edinburgh-Shenzhen Creative Exchange
16:00 – 17:00
Networking and canapés
three winning companies :
1. Digital Tiger Co. Ltd.
Digital Tiger, stock code: 835244, is a creative visual media company which creates remarkable experiences from conceptual design to production. We combine specialized in digital media exhibitions, multimedia productions and cinematic animations, the company has a large number of advanced patented technologies.
Website: http://www.cgtiger.com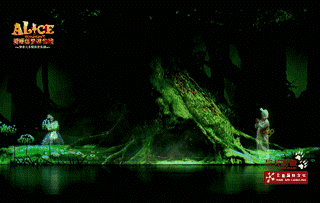 Click here to see more videos from Digital Tiger:
DTkids : https://www.youtube.com/watch?v=kDw9I7UeeXU
DTpark : https://www.youtube.com/watch?v=4b6emtGOFTk
2. Syno Minicircle Biotechnology Co. Ltd.
SynoMC was founded by established scientists and seasoned entrepreneurs. Preclinical efficacy and safety data have been obtained for leads in gene therapy, one of which, a bispecific antibody, is being scaled up for IND submission. SynoMC owns I.P. on non-viral minicircle DNA vector and targeted delivery platforms, and is dedicating to fostering collaboration with the biomedical research community and biopharmaceutical industry using proprietary technologies.
Website: www.SynoMC.com

3. Shenzhen NuboMed Technology Co. Ltd.
NuboMed provides a full range of Mobile Medical Cart and Intelligent Medication Management System. Our R&D center has a robust scientific and technological strength, with over 60% of staff trained and working within the technical sector. In addition to the technical capability of NuboMed, stringent quality standards and modern production methods are employed to guarantee a world class product offering. Sales service, technical assistance and product reliability have also built an enviable reputation in the market as a trusted and dependable partner in the industry.
Website: www.nubomed.com