HOME > NEWS
SMART Shenzhen-Innovative Products Showcase --Upen Lockbook
The world's first writing notebook with a biometric fingerprint sensor. With Lockbook you manage your information securely, while never sacrificing style. We use high quality ink-friendly paper - ideal for smooth writing. Lockbook has multiple pockets so you can organize documents, pictures, cards, pens and any other item you need to keep on hand. Lockbook is the perfect combination of style, privacy and efficiency.

Finally a notebook that safely stores sensitive information, notes, documents, basically anything that fits. Meet Lockbook, the first notebook that protects your privacy using fingerprint sensor technology.
Lockbook is more than just a notebook.
It is a planner, sketchbook, document holder, journal and organizer in one.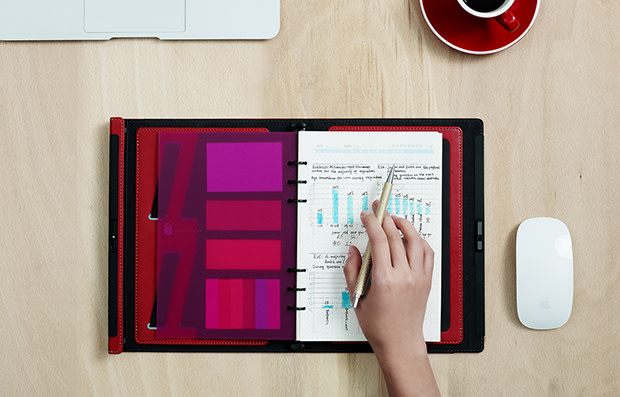 Lockbook is designed to match your lifestyle. Mix and match with all kinds of high quality refill paper, memos and accessories.
Turn Lockbook into the organizer you've always wanted.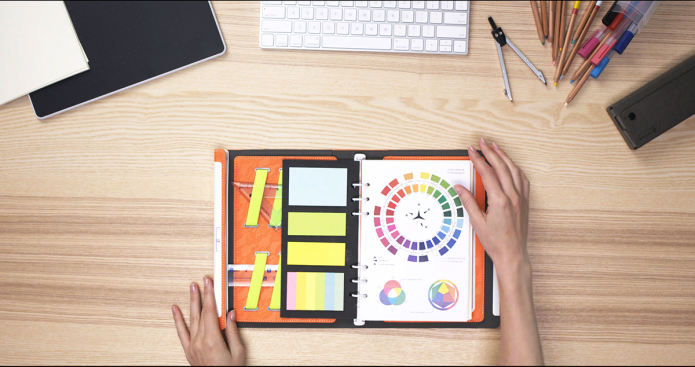 …more importantly, it can hold and protect any important documents, and safeguard sensitive information that is only accessible for you and no-one else.
Lockbook is available in all kinds of colors and different colors: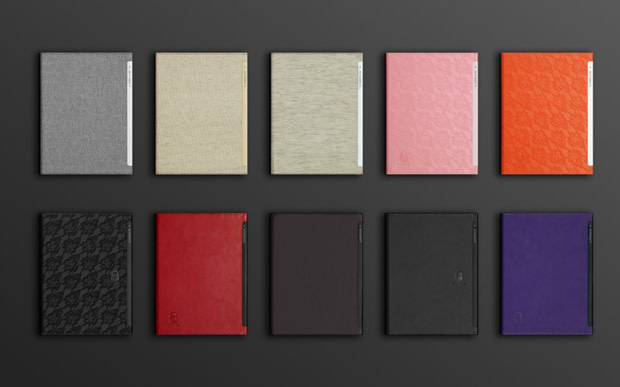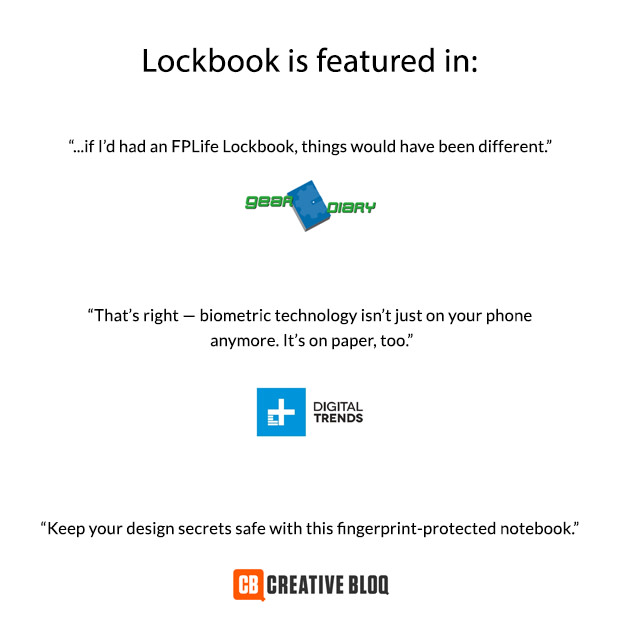 Do you always carry your notebook/organizer with you carry around sensitive information?
Lockbook is the first notebook/organizer that protects your privacy using the fingerprint sensor. Use Lockbook to safely store your diary, passport, important contracts, private information – basically everything that fits inside Lockbook – on-the-go.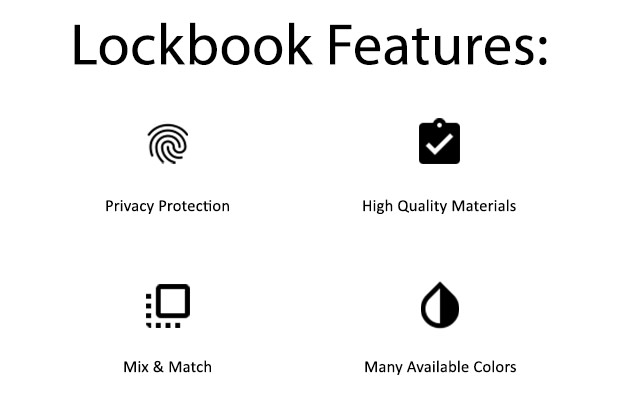 Finally, a notebook that protects your privacy. Using the latest finger-print technology, Lockbook unlocks within one second and you can only unlock it!

Together with experts, we handpicked select environmentally and social friendly PU Leather materials for Lockbook cover.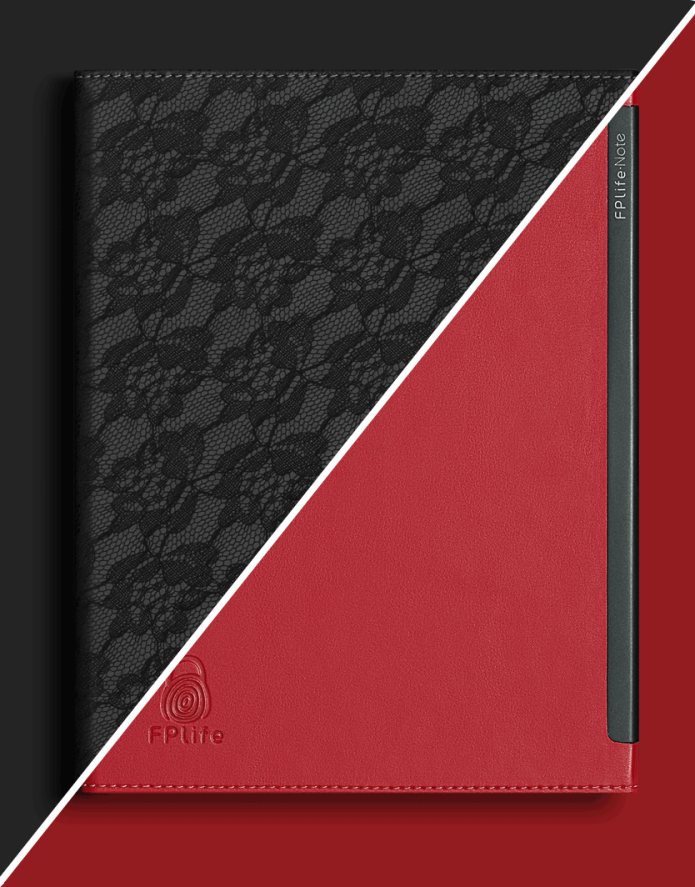 left: Lockbook with black lace cover right: Lockbook with red-leather cover
Choosing SVEPA Thermo PU and Ballet Lace PU Leather, makes Lockbook waterproof, high-scratch resistance and easy for cleaning.

We've designed Lockbook to match your lifestyle. There are hundreds of possibilities to Mix & Match Lockbook's paper. Whether you want to carry documents, maps, passport or simply using Lockbook as a sketchbook, notebook or journal the possibilities are endless!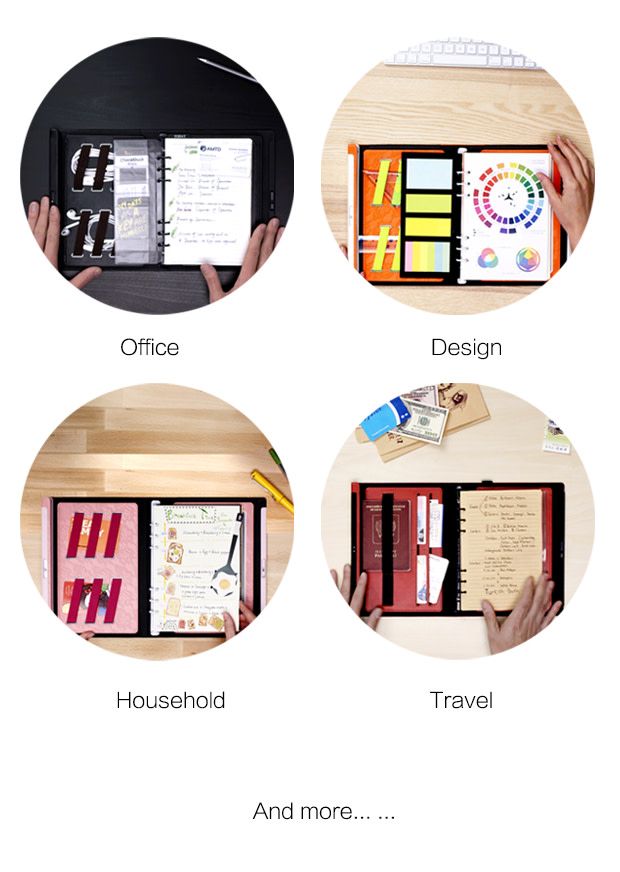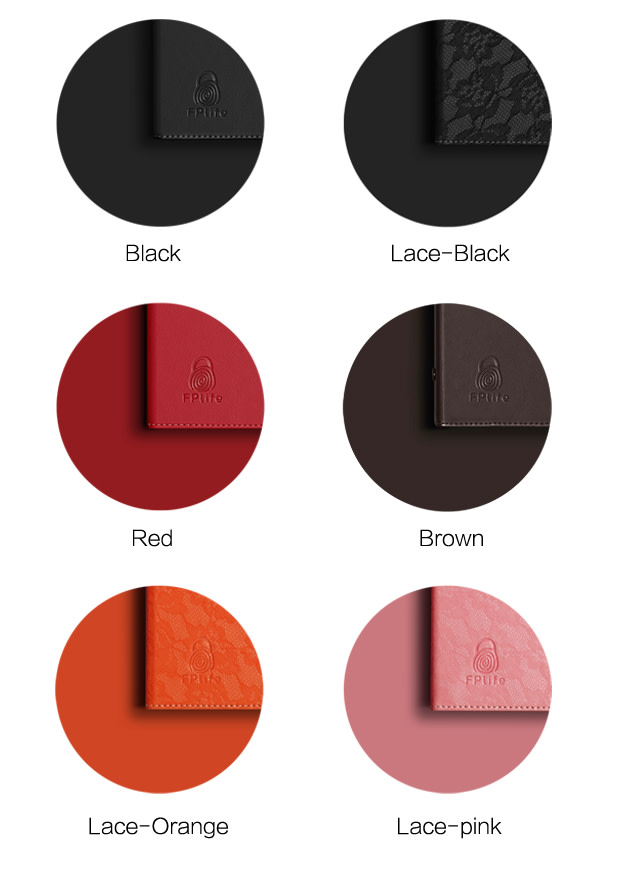 Accessories For All Your Needs
Lockbook is more than just a notebook where you can scribble notes and keep odds and ends safe. We've created a multifunctional notebook, including a binder organizer, a ring binder, dividers and perforated pages for tear-out memos. We know that everyone uses planners differently, and with our accessories, you can customize your Lockbook till it meets all of your organizational needs.